Sushi Near To Me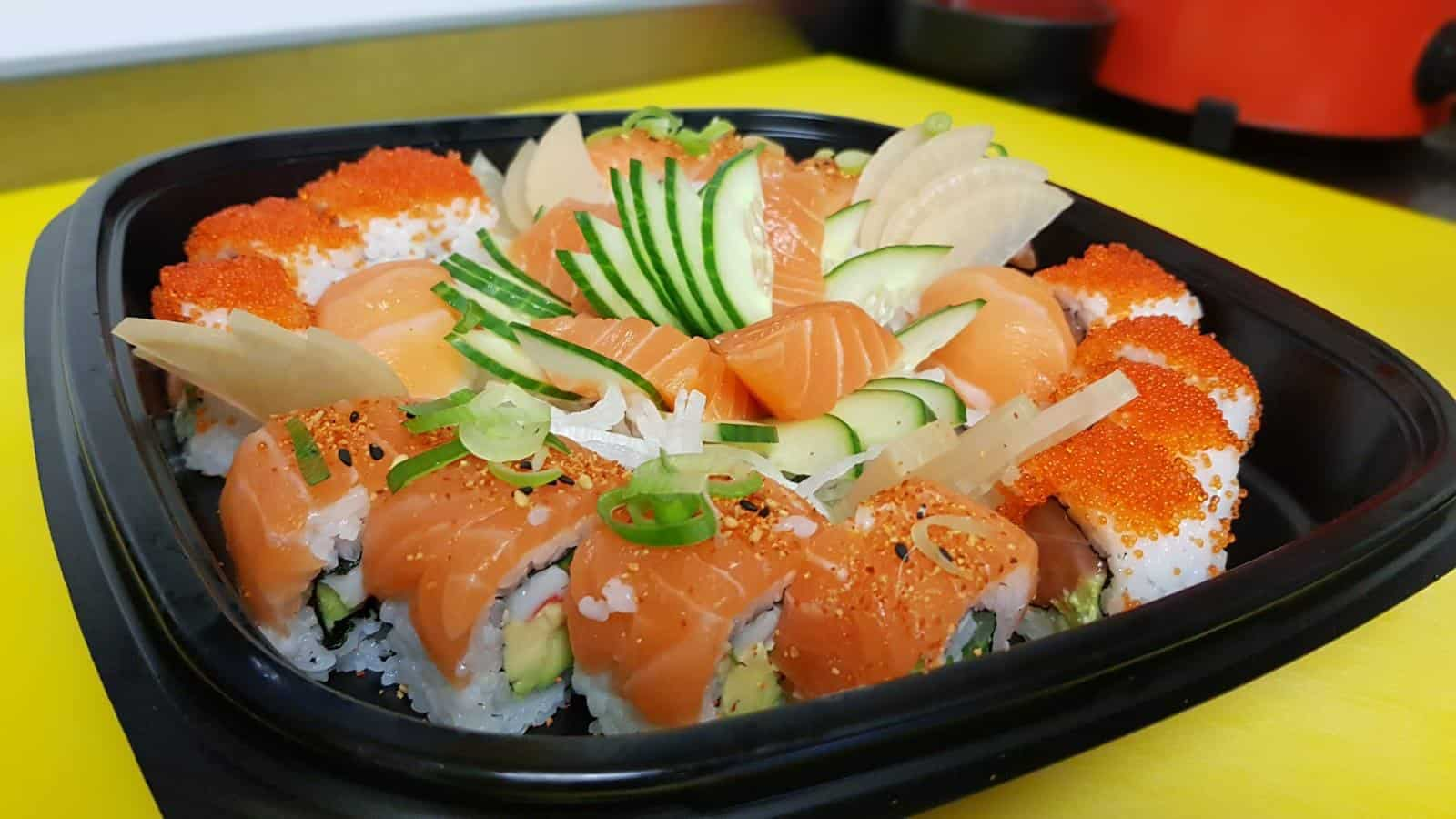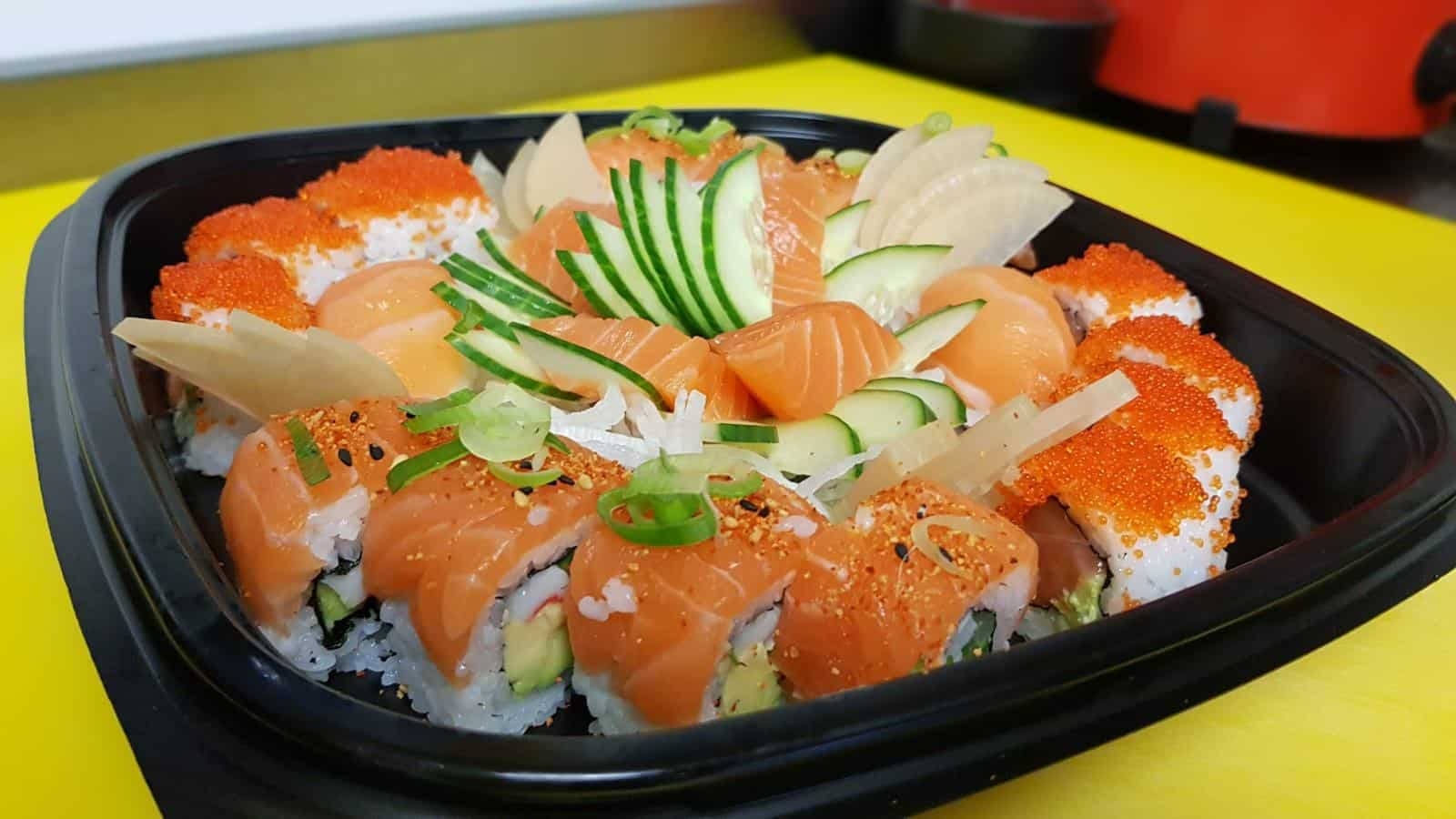 If you are searching for Sushi near to me and live in Cardiff, the good news is the best Sushi on the Planet is on your doorstep. And if you live elsewhere in South Wales, check out SushiWales our delivery service at sushiwales.com
Tenkaichi, is Cardiff's oldest Japanese restaurant and renowned for its quality Sushi. Situated on the vibrant City Road, its easy to miss, due to all the other diners and restaurants close by. Lots of people think, there's no Sushi near to me, when Tenkaichi is hiding in plain sight! And whilst Tenkaichi holds many awards for the best Sushi in Wales, there's so much more to discover. The menu at Tenkaichi includes Ramen and Noodle dishes alongside Rice dishes and a variety of Japanese sides.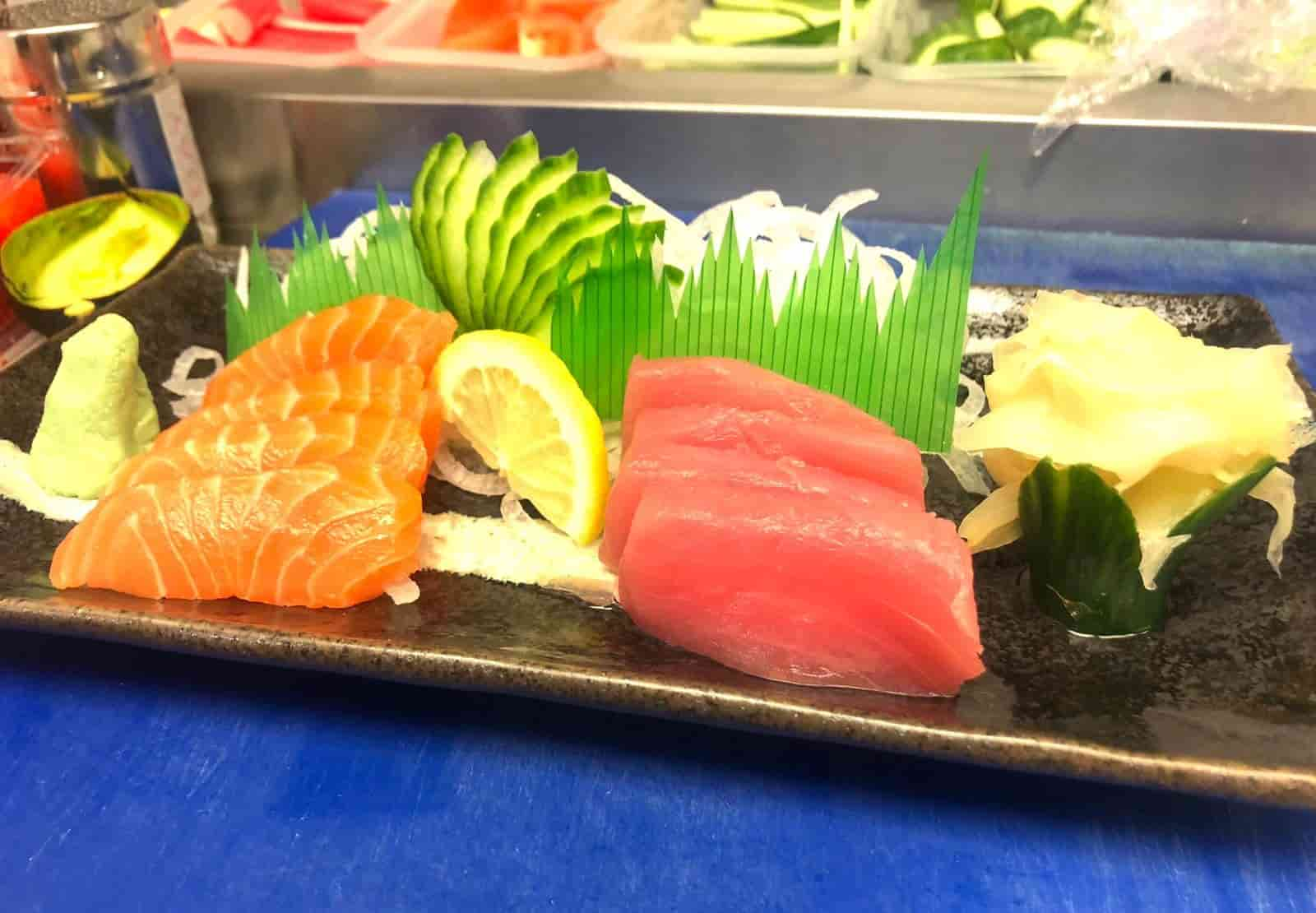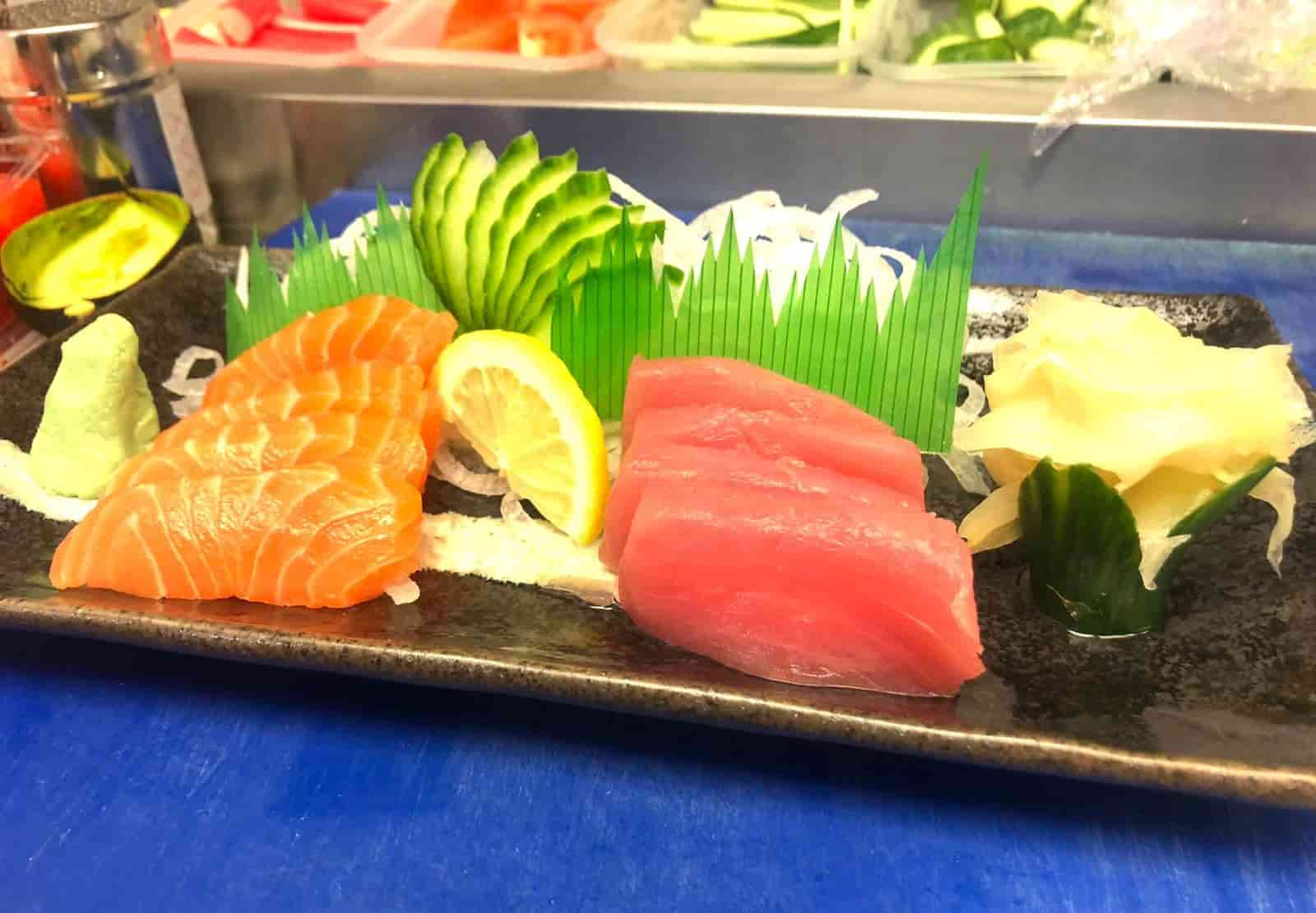 Quality Sashimi? Try our
Salmon Sashimi, it rocks!
Sashimi To Die For
Oh, and did we mention Sashimi? Discover the best Salmon Sashimi you will ever eat! Our farm fresh, RSPCA certified Salmon is the freshest available anywhere, coming directly from a small producer in the highlands. No medicines, no chemicals and no machines! Hand reared, using natures own cleaner fish, Wrasse, there's no chemicals used in the production of our Salmon! Ok, so it costs a bit more to do, but our responsibly produced product is environmentally sustainable good for you and good for the planet.
And did you know that to grow one pound of salmon, it takes four pounds of feed? And, made from Sandeels and small fish from unregulated fisheries, it is destroying the Oceans food chain. Newly born sea birds & young fish rely on this source of food to grow and even survive. Yet, in our drive to create processed foods, we make animal feed using natures precious resources. Humans produce fish meals, to satisfy our desire for cheap food, as feed for farmed animals without a further thought.
Tenkaichi's sustainably produced Salmon, is hand fed, feed made from scraps of fish from the filleting process. Most farms use machines where the fish request food and it drops into the water. This technology is great, but what about the waste? It drops through the net cages in the sea loch to pollute the seabed below. By hand feeding, our farmer controls the amount of feed dispensed leading to healthy fish, that are not overfed. Not only do they taste better, but the environment is cleaner too, win, win!
Great Chef's – Produce The Best Sushi Near To Me!
But you know, quality ingredients are nothing without great chefs to prepare your Sushi or Sashimi. We employ the best Chefs around because without them our food wouldn't be the best in Cardiff!
Sushi chefs are a breed apart when it comes to knife skills. They practice their art for years to perfect the textbook cut or delicate slice of your chosen food. In Japan apprentice Sushi Chefs (itamae of sushi) don't even prepare rice for the first five years! Can you imagine that happening here in the UK? Out tradition and culture are miles away from Japanese convention and values. We have employed several apprentices here at Tenkaichi, but only one of them made the grade . Travelling to Japan to learn the art of Sushi making is difficult due to visa restrictions. However, the Tokyo Sushi Academy runs short courses for foreign students because to get around this restriction. Becoming a great Japanese chef is challenging, but Tenkaichi's chefs are outstandingly skilled and produce fantastic Sushi.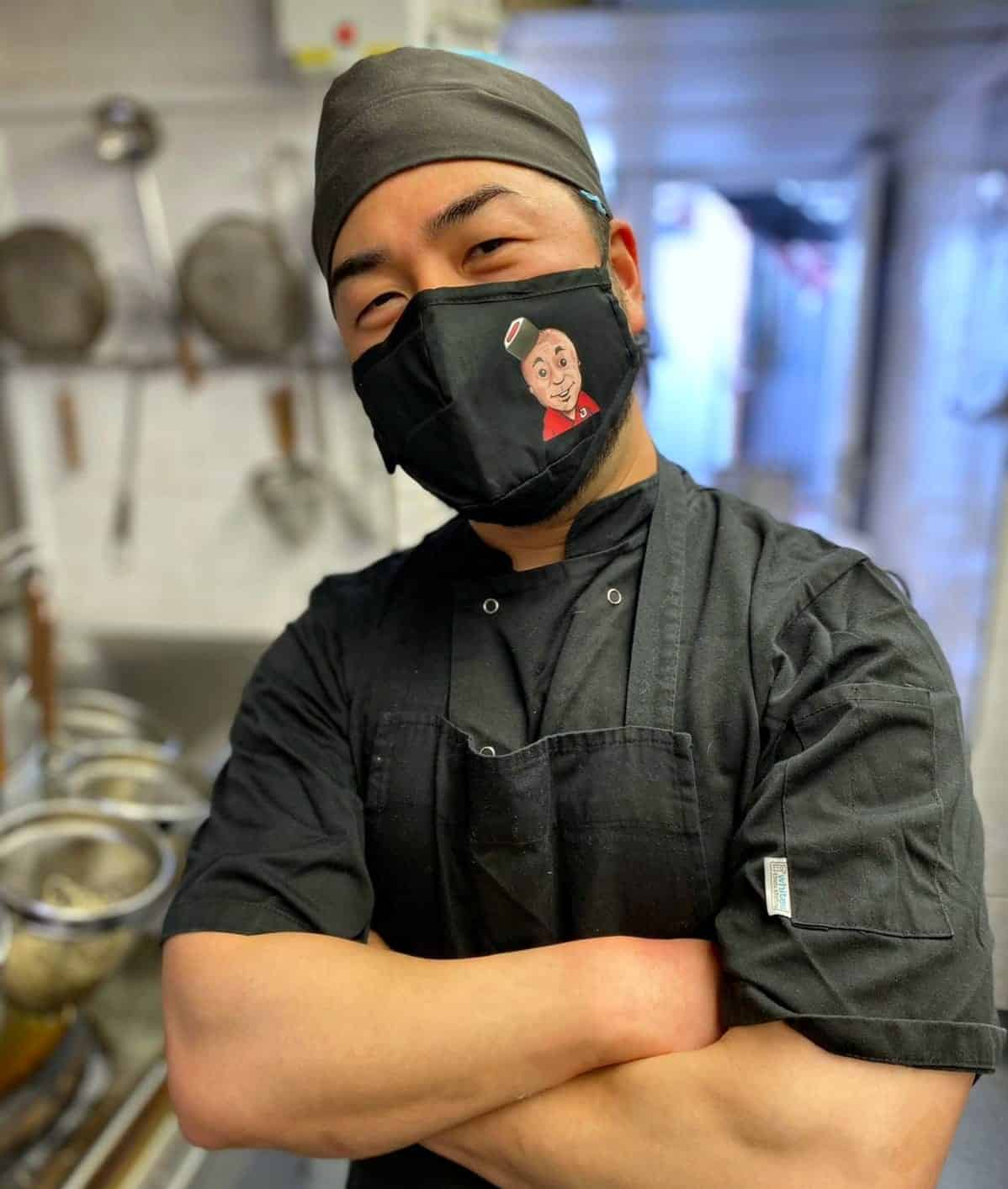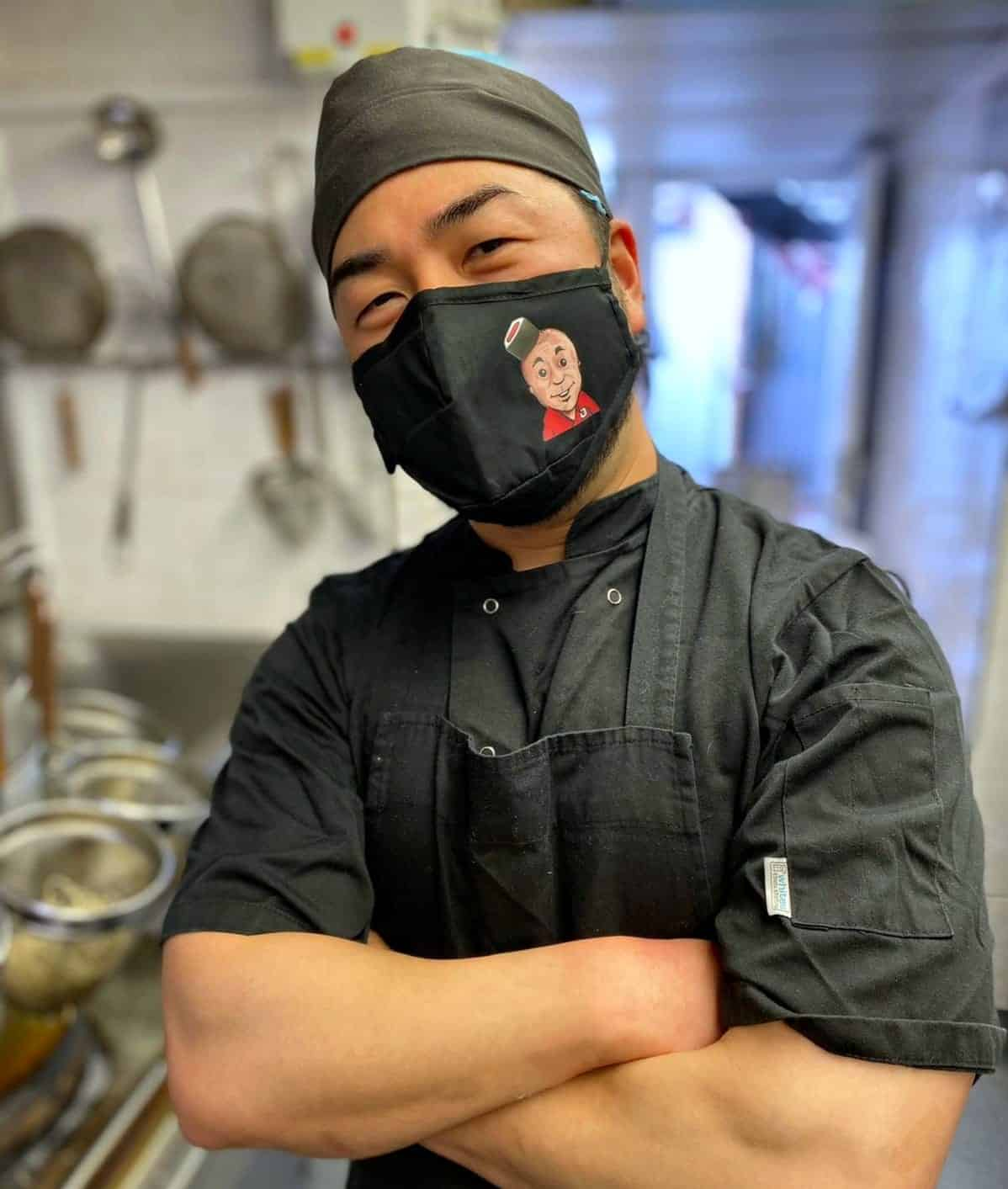 "Becoming a great Sushi
chef is challenging." but
if you have what it takes,
why not drop us a line
and join our team!
Established And Trusted
In fact, Tenkaichi's chefs produce the best Sushi near to me full stop. I know there are so many other Japanese restaurants around including those with conveyor belts. But if you want freshly made Sushi, search no further, come and give Tenkaichi a try, you can book here. We are open 7 days a week and have done so for the past 20 years.
Tenkaichi translated means number 1 under heaven and we do our best to be just that. Our moto is Good Friends, Great Food and we strive to live up to that too, daily. You can be sure of a warm welcome at Tenkaichi Sushi & Noodle Bar, Cardiff's oldest best loved and respected Japanese restaurant, producing the best quality sushi near to me!